Valerie Allen
Co-Chair
I have worked for Birmingham LA as a teacher and then City Learning Centre (CLC) Manager for 37 years. The CLC was linked to Balaam Wood School, which is how my association with this school began. I have been able to take on more Governor duties since I retired and am proud to now be Co-Chair. I am very lucky to have a fantastic team of governors to work with. I also look after a growing number of grandchildren. I am a Yoga teacher and also enjoy reading and travelling.
Lynda Roan
Co-Chair / Safeguarding Governor
I started my career as a secondary school teacher in Birmingham over forty years ago, before becoming a Headteacher and a National Leader of Education. I became a Trustee of the King Edward VI Academy Trust Board in 2019 when Balaam Wood joined the Trust. I am also Vice Chair of Governors at a Special School. In my spare time I enjoy travelling, walking, Trefoil Guild and supporting a youth group as Vice Chair of the General Council. I hope my skills and knowledge will help support the strategic development of the school.

Miss J Quinn
I started teaching in Balaam Wood School in 2004. I am the faculty leader of the Physical Science faculty. I sit on the Governing body as the Staff representative. In that time I have been a member of the Teaching and Learning committee and in recent months have joined the Premises and Finance committee to further my understanding of the role of the Governing body. In my spare time I enjoy reading, socialising, cycling and returning home to Ireland to visit my family.
Ann Bowden
I have been a school governor in Primary and Secondary schools for 28 years because I am passionate about children and their education. I work as a Lab Technician in a Secondary school so I am very familiar with the day to day life of a school and love the opportunity it gives me to get know the pupils as well as the staff. In my spare time I play the piano, working towards Grade 8, and I enjoy crafts, knitting and sewing.
Elizabeth Wills
I joined the Balaam Wood School community in July 2016 and was invited to become part of its Governing Body recently. I currently work in the school as Personal Assistant to the Headteacher and feel proud to support its senior leaders. I love working at the school and want to see it continue to grow from strength to strength and therefore, have appreciated the opportunity to make a difference by becoming a School Governor.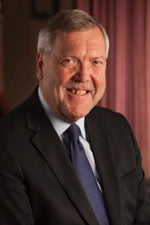 David Wheeldon
I have been involved in education for over forty years, sixteen of which I was Head in two secondary schools (one in Cheshire and one in Birmingham). I joined the K E Balaam Wood Governing Body when the School joined the King Edward VI Trust in September 2019. I am also a member of the Academy Trust Board ( Vice Chair) and Chair the Curriculum, Standards and Welfare Committee. I am on the King Edward VI Foundation Board, as well as Chair of Governors of King Edward VI Handsworth School for Girls.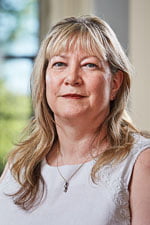 Erica Conway
My mum was a teacher and because of her I appreciate the difference education can make. In support of this I have been a school governor for many years in Birmingham and at Balaam Wood since 2019. I am an accountant by day and try to bring this and other experiences to my role as a governor. I also enjoy films, books and knitting.
Gabriella Kent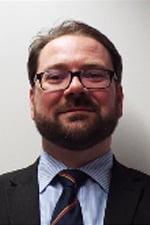 Kevin Williams
I joined the Governing Body at Balaam Wood Academy in 2019. I have worked as a Chemistry teacher at a local secondary school since 2012, and have served as a staff Governor there since 2016. Prior to my career as a teacher, I worked as a research scientist at The University of Birmingham for the best part of a decade. I am passionate about delivering the best possible educational experience for all pupils as I know first hand how transformative the power of education can be to a young person's life. In my spare time I enjoy reading, socialising, walking, and trying to learn Irish.