Valerie Allen
Co-Chair
I have worked for Birmingham LA as a teacher and then City Learning Centre (CLC) Manager for 37 years. The CLC was linked to Balaam Wood School, which is how my association with this school began. I have been able to take on more Governor duties since I retired and am proud to now be Co-Chair. I am very lucky to have a fantastic team of governors to work with. I also look after a growing number of grandchildren. I am a Yoga teacher and also enjoy reading and travelling.
Lynda Roan
Co-Chair / Safeguarding Governor
I started my career as a secondary school teacher in Birmingham over forty years ago, before becoming a Headteacher and a National Leader of Education. I became a Trustee of the King Edward VI Academy Trust Board in 2019 when Balaam Wood joined the Trust. I am also Vice Chair of Governors at a Special School. In my spare time I enjoy travelling, walking, Trefoil Guild and supporting a youth group as Vice Chair of the General Council. I hope my skills and knowledge will help support the strategic development of the school.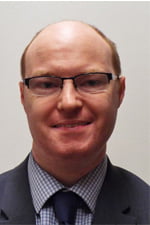 Mr Foster-Agg
Staff Governor
I am a Teacher of Mathematics at King Edward VI Balaam Wood Academy and am proud to be the governing staff member.
Ann Bowden
I have been a school governor in Primary and Secondary schools for 28 years because I am passionate about children and their education. I work as a Lab Technician in a Secondary school so I am very familiar with the day to day life of a school and love the opportunity it gives me to get know the pupils as well as the staff. In my spare time I play the piano, working towards Grade 8, and I enjoy crafts, knitting and sewing.
Harmandeep Singh Barech
I joined the Governing Body at Balaam Wood Academy in 2021. I am a Chartered Quantity Surveyor with over 15 years' experience. I have experience of working in projects in both the public and private sector across a range of markets including residential, education and healthcare. As a Quantity Surveyor, I manage all costs relating to construction projects for Clients. I seek to minimise the cost and risk of a construction project and enhance value for money while still achieving the required legal standards and quality.
I decided to become a Governor as I have been mentoring and working with young professionals in the construction industry for a number of years and am also a STEM Ambassador. I am passionate about mentoring and supporting students, including those from a disadvantaged background, as this was not something that was available to me when I was younger.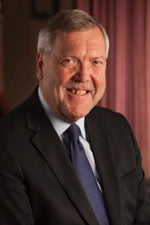 David Wheeldon
I have been involved in education for over forty years, sixteen of which I was Head in two secondary schools (one in Cheshire and one in Birmingham). I joined the K E Balaam Wood Governing Body when the School joined the King Edward VI Trust in September 2019. I am also a member of the Academy Trust Board ( Vice Chair) and Chair the Curriculum, Standards and Welfare Committee. I am on the King Edward VI Foundation Board, as well as Chair of Governors of King Edward VI Handsworth School for Girls.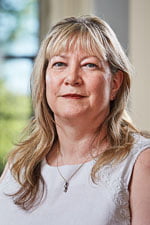 Erica Conway
My mum was a teacher and because of her I appreciate the difference education can make. In support of this I have been a school governor for many years in Birmingham and at Balaam Wood since 2019. I am an accountant by day and try to bring this and other experiences to my role as a governor. I also enjoy films, books and knitting.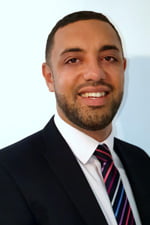 Marcus Bernard
I joined the Governing Body at Balaam Wood Academy in 2021 and I am currently Director of a national STEM education charity. Prior to this I was Deputy Headteacher in a secondary school and taught science in a number of schools across Birmingham and the West Midlands. I am passionate about providing meaning opportunities for students, particularly those from a disadvantaged background, both in the classroom and beyond. I have recently started learning how to fly in the hope of gaining a private pilot's license.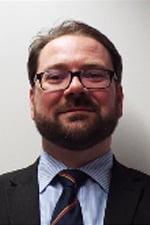 Kevin Williams
I joined the Governing Body at Balaam Wood Academy in 2019. I have worked as a Chemistry teacher at a local secondary school since 2012, and have served as a staff Governor there since 2016. Prior to my career as a teacher, I worked as a research scientist at The University of Birmingham for the best part of a decade. I am passionate about delivering the best possible educational experience for all pupils as I know first hand how transformative the power of education can be to a young person's life. In my spare time I enjoy reading, socialising, walking, and trying to learn Irish.