Summary of Safeguarding / Child Protection Information
King Edward VI Balaam Wood Academy is committed to the highest standards in protecting and safeguarding the children entrusted to our care.
Our school will support all children by:
Promoting a caring, safe and positive environment within the school
Encouraging self-esteem and self-assertiveness – treating all members of the community with  respect
Effectively tackling bullying and harassment
We recognise that some children may be the victims of neglect, physical, sexual or emotional abuse. Staff working with children are well placed to identify such abuse.
At King Edward VI Balaam Wood Academy in order to protect our pupils, we aim to:
Create an atmosphere where all can feel secure, valued and listened to
Recognise signs and symptoms of abuse
Respond quickly, appropriately and effectively to cases of suspected abuse
If you have a concern that a pupil is being harmed, is at risk of harm, or you receive a disclosure (intentionally or unintentionally) you must contact the following staff member(s) as quickly as possible.
Mr Lynch
DSL
DSL Certificate Expires 11th July 2024
Miss Duckworth
Deputy DSL
DSL Certificate Expires 4th July 2024
Mr McGarvery
Deputy DSL
DSL Certificate Expires 17th November 2024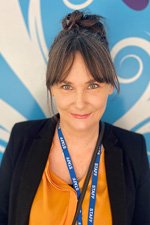 Mrs Nolan
Deputy DSL
DSL Certificate Expires 16th February 2025
Mrs Crawford
Deputy DSL
DSL certificate expires 27th March 2025
Mr Wills
Deputy DSL
DSL Certificate Expires 27th March 2025
Safeguarding Champion: Lynda Roan (Governor)
Everyone working with our students and their parents and carers should be aware that:
Their role is to listen and note carefully any observations which could indicate abuse.
They should not attempt to investigate once the initial concern is raised
They should involve the Designated Safeguarding Lead (DSL) immediately
If the DSL is not available the other identified staff should be contacted
Disclosures of abuse or harm from children may be made at any time
If anything worries you or concerns you, report it straight away
Locality Team
Northfield Community Partnership Named lead: Rebecca Debenham
Call 07516 918 133 between 9am and 4pm, Monday to Wednesday.
Call 07951 346 327 between 9am and 4pm, Thursday to Friday.
Support for families (housing / debt)
The Project – www.theprojectbirmingham.org
0121 453 0606
Shyelter – www.shelter.org.uk
0808 800 4444
Northfield Families – www.northfieldcommunity.org
Monday – Wednesday: 07516918133 Thursday – Friday: 07951346327
Uniform
Rubery Schools Community Swop Shop
Email: ruberyswopshop@outlook.com