Welcome to our Transition support area of the Academy Website, a dedicated section for pupils joining us in September. which we hope you and your child find informative.

The content includes a welcome prospectus with details from our Headteacher and our Head of Year 7, you will also find a tour of the school. As transition time approaches this area will support you and your child with top tips from our current pupils, information on uniform, links to getting ready for secondary school booklets, and so much more.

We look forward to welcoming you to KEVI Balaam Wood Academy.
King Edward VI Balaam Wood Academy Transition – General Documents
King Edward VI Balaam Wood Academy Transition – SEND Documents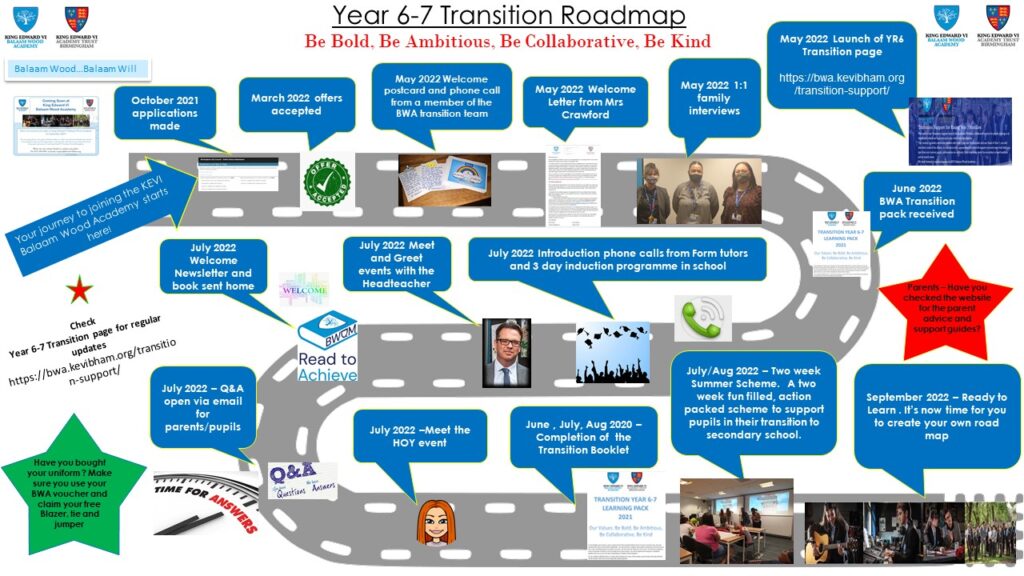 If prospective parents and pupils have any questions about our transition process, please contact the Academy on 0121 4649901 or e-mail questions directly to admissions2022@bwa.kevibham.org